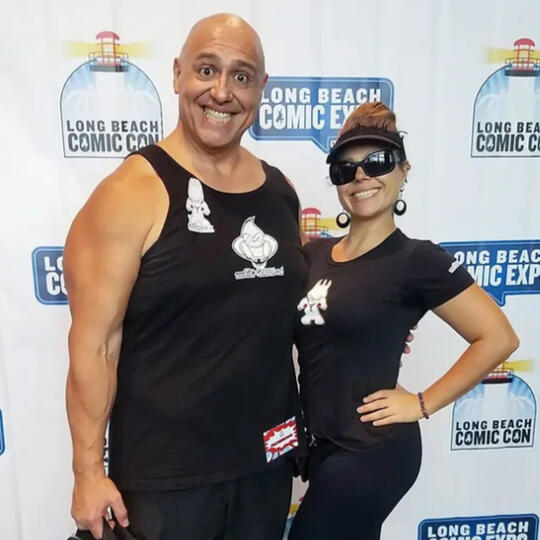 GORILLA Enterprises
Specializing inCharacter DesignStory DevelopmentGraphic Art & Designalong with
Fine Art & Photography
---
Megan Nicole Mc Kinney
&
Miguel "GORILLA" Lopez
About
GORILLA EnterprisesFounded in 1992 by Miguel GORILLA Lopez
former animator and character designer for
The Simpsons & Family Guy
and creator of the vintage 90's fashion line
"HUANGO Wear".Along with his business partner
of over 15 years
artist, designer, photographer,
writer, director and editor
Megan Nicole McKinney.GORILLA Enterprises specializes in
content development and
conceptualization of intellectual properties for
traditional 2D and 3D animation for all ages.All our content is specifically designed for
licensing and merchandising,
from coloring books and pushy toys
to apps and apparel.GORILLA Enterprises is open to
create brand new content
and personalized character's and/or tailor our preexisting stories lines
and characters for customization
for any client's needs.Our Current Projects Include:"The Adventures of Sporky",
"Oso Olympico", "Meowfia",
"Mimi & Did-It", "Felipe the flying Squirrel"
and "Batty Arbuckle"
---
"The Adventures of Sporky"
An Animated Sci Fi Adventure Story about our little alien hero named Sporky,
who crashlands on Earth into a comicbook store in search of his Father.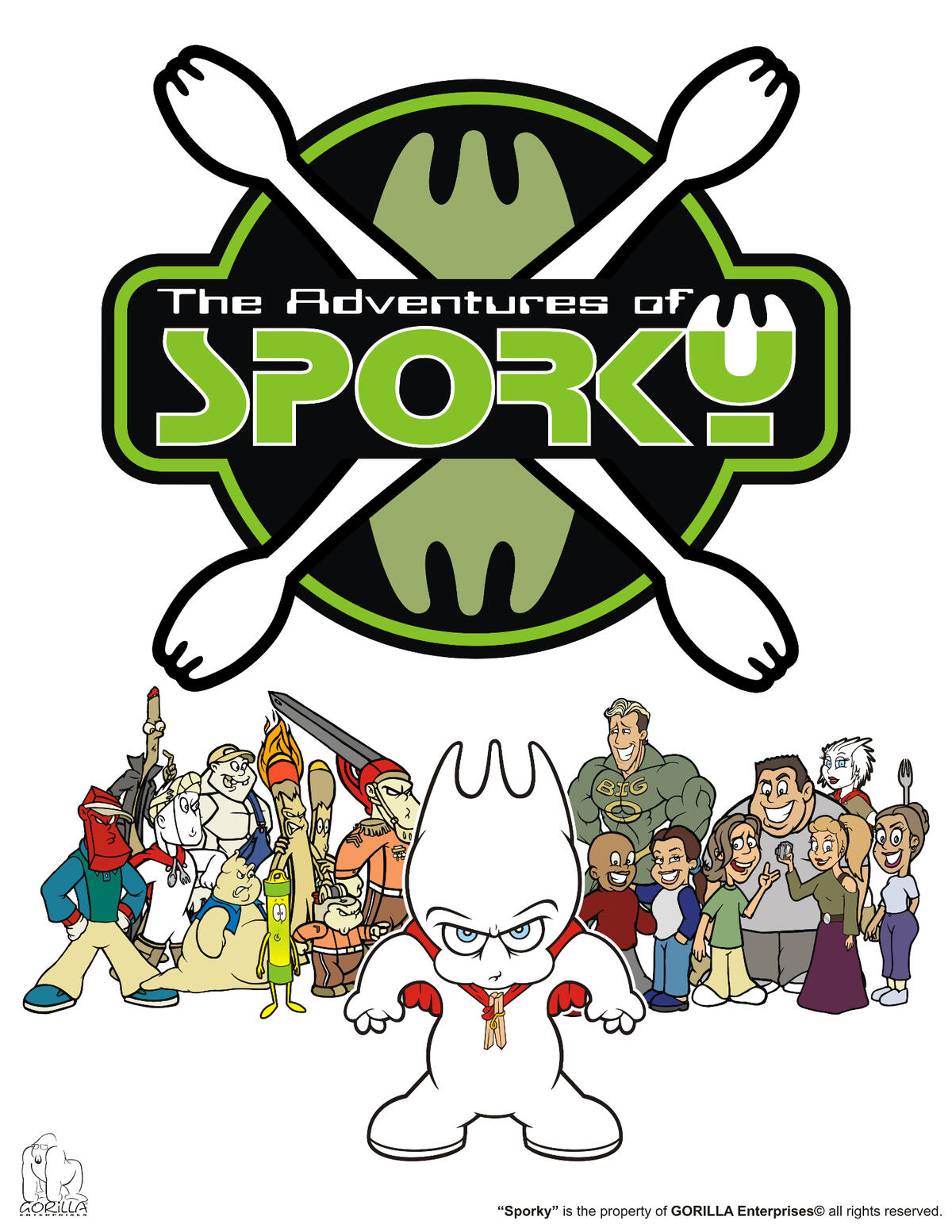 ---
Additional Available IP's for Licencing
---
We would love to hear from you!
GORILLAMATION
An Animation Journey
"Creating OSO Olympico"
Welcome to GORILLAmation!
Follow us on our Animation Journey.On this Channel we will be documenting
the Creation Process of our Animated Cartoon "Oso Olympico" A Californian Brown Bear
who will be competing at the Annual AGON
held at "The Organized League of Young Mascots
Preparing for an International Competition"
a.k.a. O.L.Y.M.P.I.C. Training FIELD
to be the World's Greatest Mascot
of ANY and ALL Competitive Encounters
where Only ONE can be Declared the WinnerJoin us step-by-step as we create
this Crazy Animated World
of silly yet extreme competitive sports.Want to come Along for the Ride?
Hit that SUBSCRIBE button
and we'll see you in the comments!
---
MEOWFIA
---
Roll'in Hills